Latest News
New Event for the NZ Brain Research Institute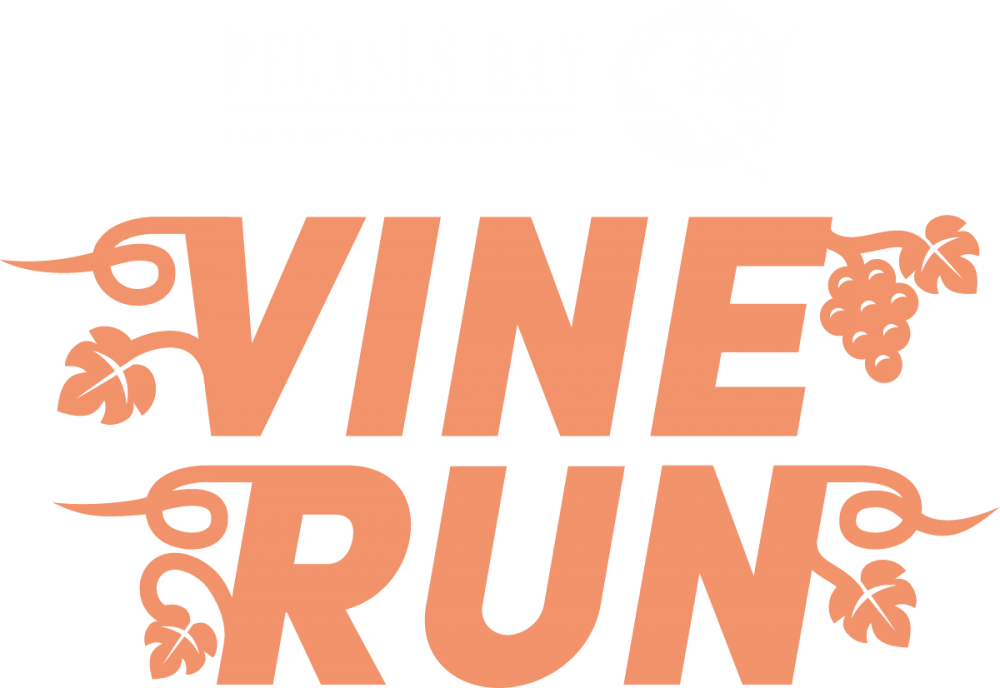 Our great friends Ivan and Chris Donaldson and family at Pegasus Bay Winery are running a wonderful family event at the winery in January. The Vine Run is an opportunity for families to run or walk amongst the beautiful vines on the Pegasus property and will raise all-important funds for the work of the Institute. Visit www.vinerun.co.nz to learn more.
2016 Annual Report
You can read our latest Annual Report here
A great day at the golf
A superb day for the golf at the Shirley Golf Club, at our annual Golf tournament organised by our wonderful "Friends of the BRI" group.  A magnificent $30,000 was raised to benefit our work and our sincere thanks go to the following people and businesses who made it a success.
The Friends of the Brain Research Institute (FBI), Christchurch Radiology Group, Pegasus Bay Winery, Sharpies Golf Barn, Mike Pero Cashmere and all our hole sponsors.  We look forward to seeing you all back next year. Pictured below from left: A great day at the club.  Mel Brew (FBI Chairperson) and Robyn GIllespie manning the desk.  The Mike Pero Team. Fundraising Manager, Caroline Wagteveld McKenzie with Sir Bob Charles. Prof Tim Anderson tells the teams about our work. The winning KPMG Team, congratulations Andrew Hawkes and Teammates!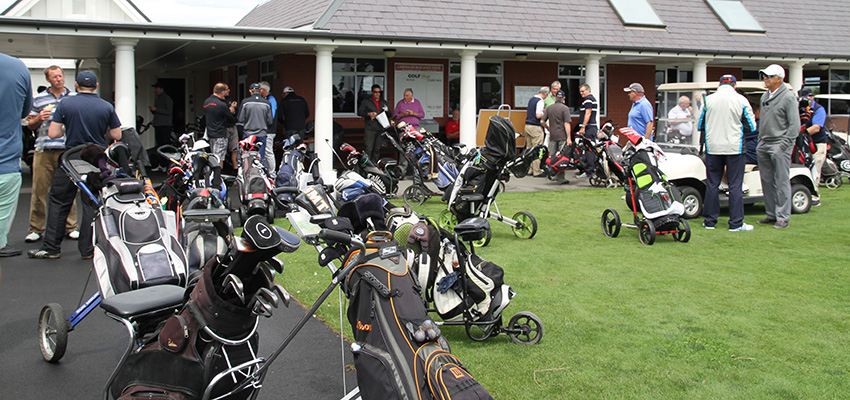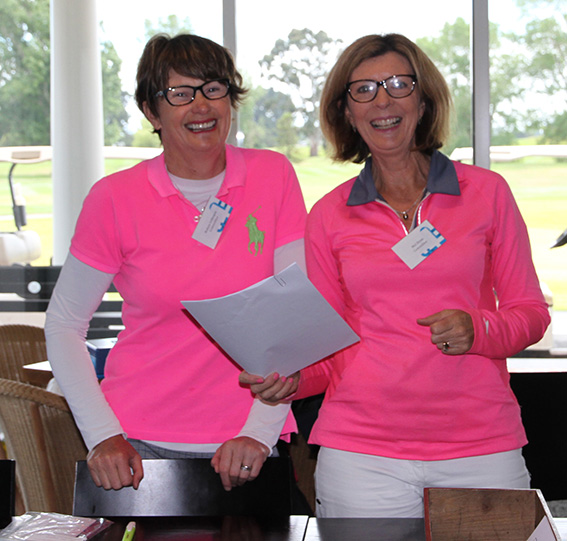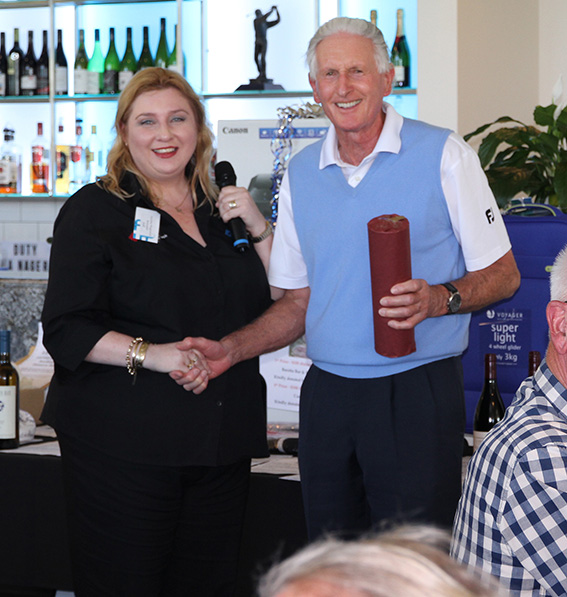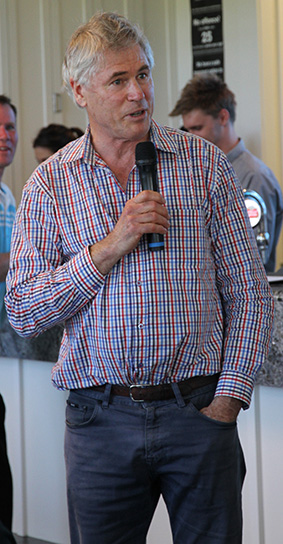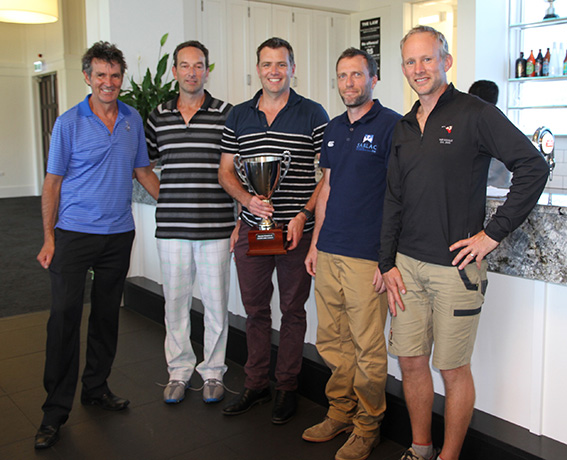 November "Stimulus" is out! Click on the front page to download.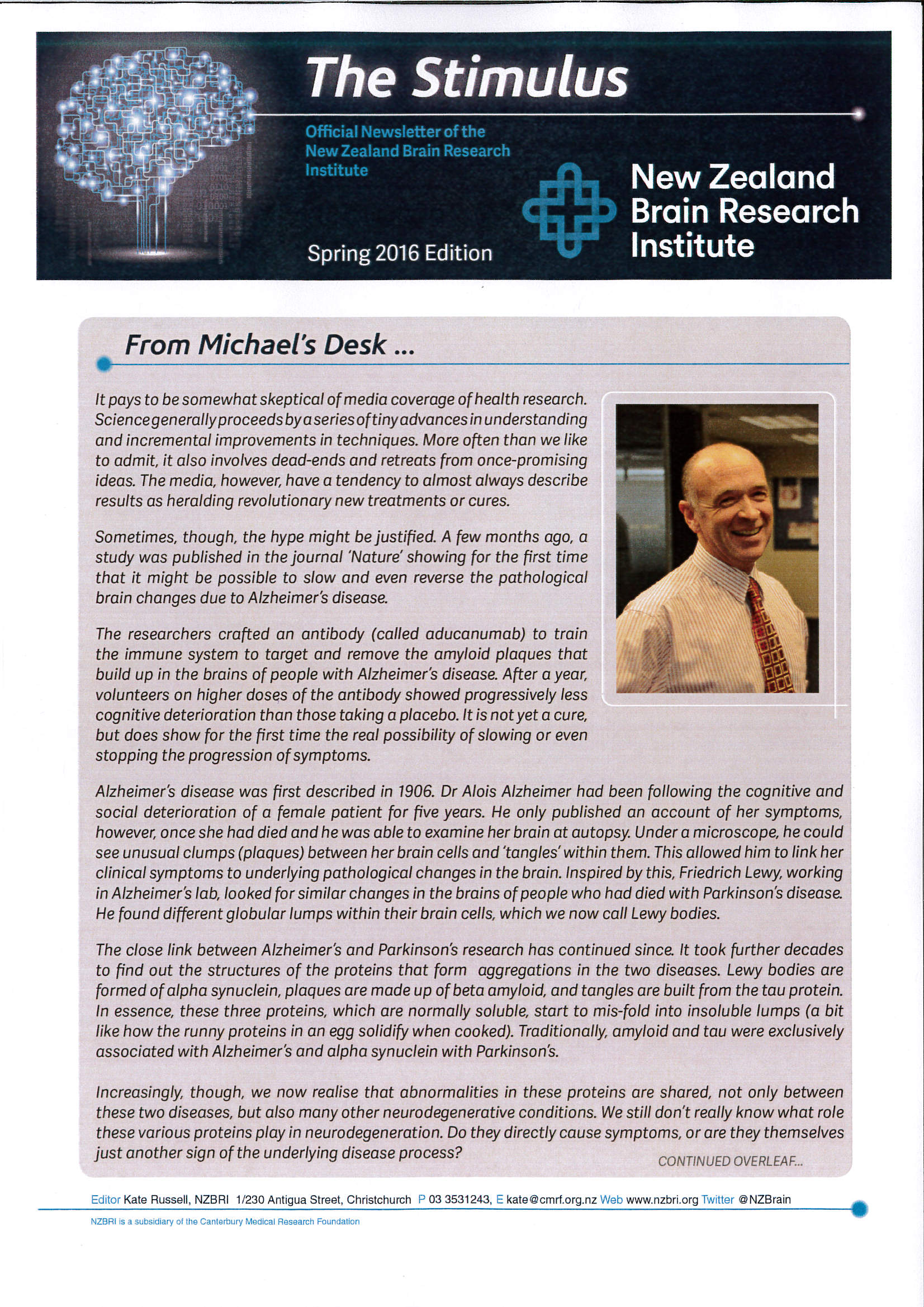 Opera Meets Art - a superb night out
Our thanks to Metropol Magazine for these pictures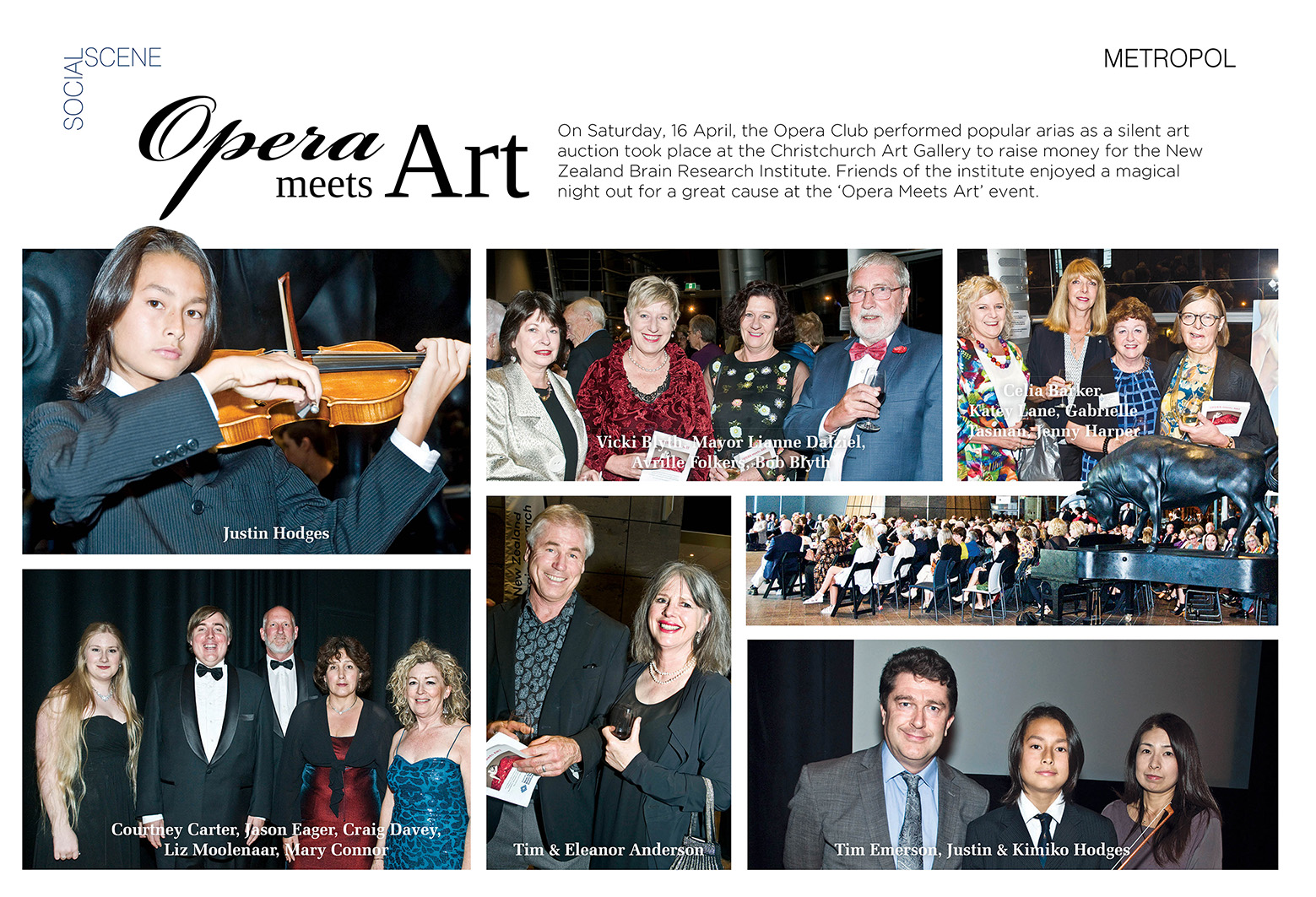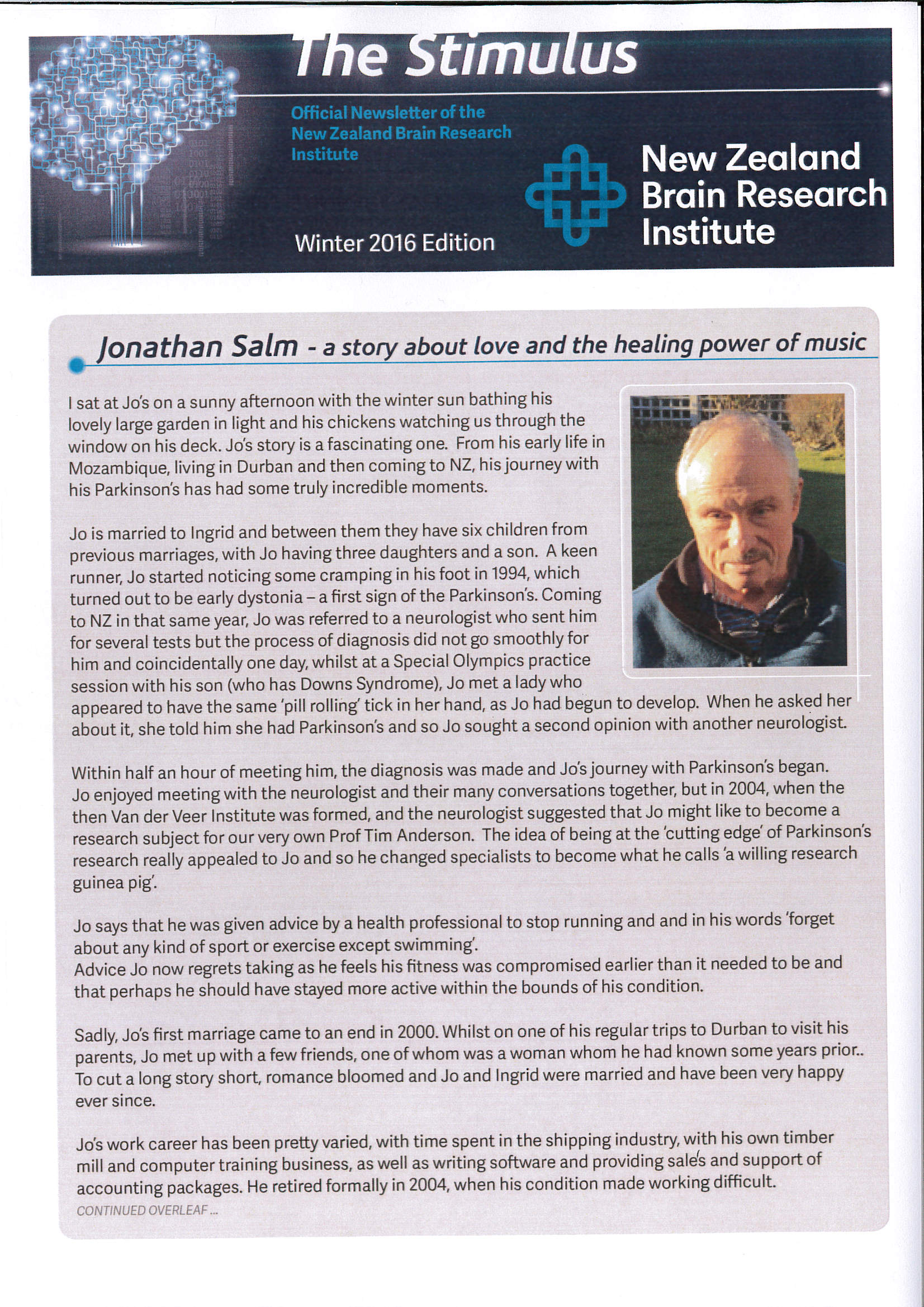 July 2016 Stimulus Newsletter
You can read our latest newsletter here
2015 Annual Report
You can read our latest Annual Report here
Hot off the Press!
Read our latest newsletter "The Stimulus" here 
International Collaboration
Our researchers Dr Tracy Melzer (imagingphysicist) and Mustafa Almuqbel (radiographer and PhD candidate) have been helping NASA and an international team to study the effects of wintering over in Antarctica. The hope is that this will help us to understand the effects on the brain of long journeys to Mars.
Tune in to Radio New Zealand's "Our Changing World" show by following the link to listen online at any time:
http://www.radionz.co.nz/…/20…/mars-mission-a-mental-journey  You can also see the TVNZ news item about the research here.  (Please note that although the reporter states that the NZBRI is an Otago University-owned institute, we are, in fact, independent but have close working relationships with both local universities) 
https://www.tvnz.co.nz/one-news/new-zealand/kiwi-scientists-help-nasa-with-out-of-this-world-research.html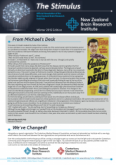 10 August 2015
You can download from here