Dr Rebekah Blakemore
BSc, MPhEd, PhD (Neuroscience)
Research Fellow
New Zealand Brain Research Institute, Christchurch
As a movement neuroscientist, my research explores the neural mechanisms underpinning the planning and performance of voluntary movement. To understand how the brain controls movement we have used a variety of methods including event-related potentials (University of Otago, NZ), fMRI and psychophysiology (University of Geneva, Switzerland), EMG and eye-tracking (NZBRI).

I am particularly interested in how movement is affected by changes in emotional state in individuals with motor conversion disorder and my current project (Department of Medicine, Christchurch) is examining the relationship between emotional stress and movement deficits in Parkinson's disease.

Outside of work you'll find me on a ski slope, rock climbing route, or baking chocolate desserts.
Publications
Provided on request for non-commercial personal use by researchers.
2018
(2018).
Repeated exposure to negative emotions impairs motor function in Parkinson's disease.
Neuropsychologia
.
2017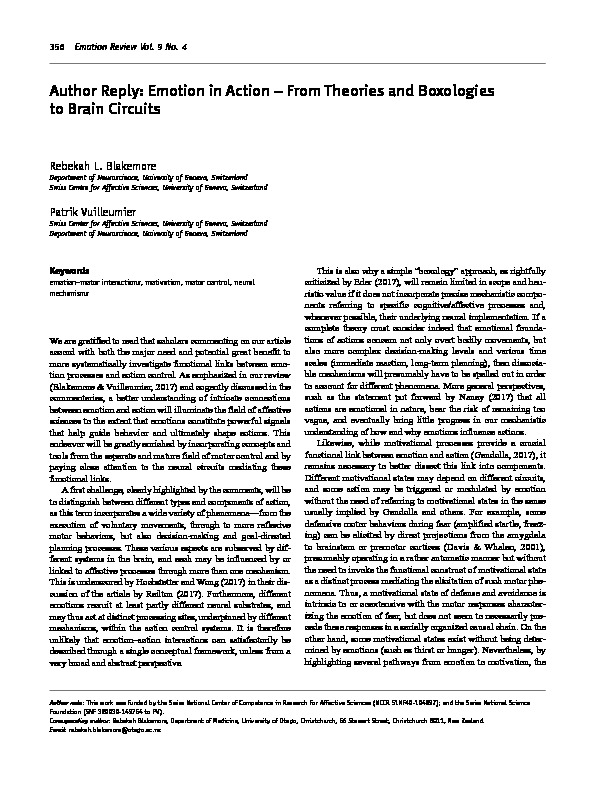 (2017).
Author Reply: Emotion in action –from theories and boxologies to brain circuits.
Emotion Review
,
9(4)
,
356-357
.
10.1177/1754073917694243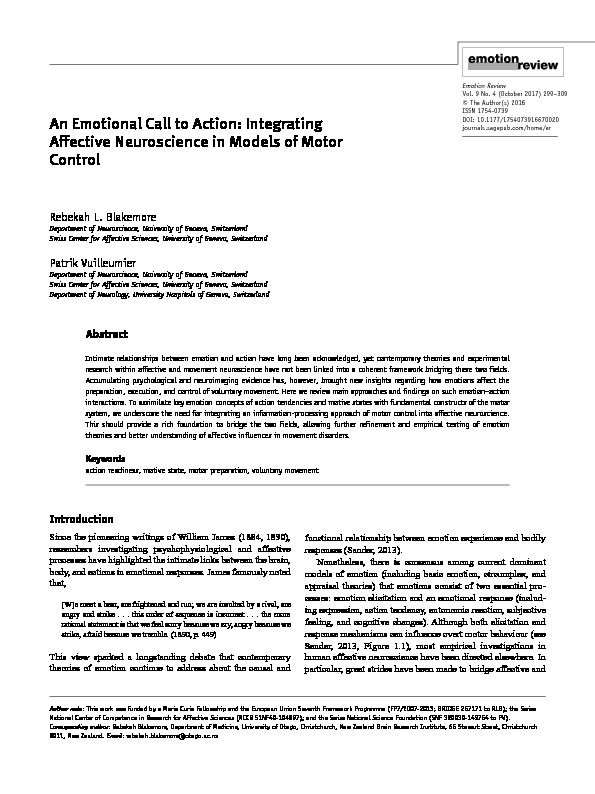 (2017).
An emotional call to action: integrating affective neuroscience in models of motor control.
Emotion Review
,
9(4)
,
299-309
.
10.1177/1754073916670020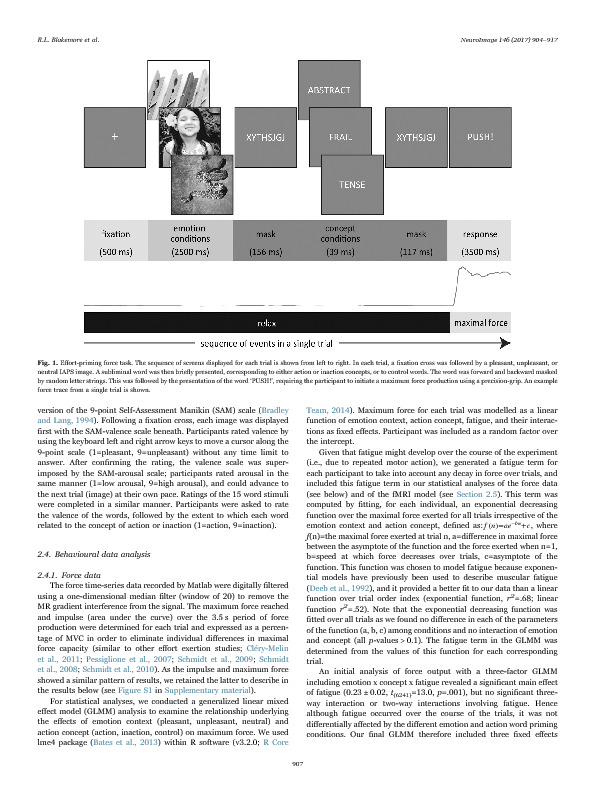 (2017).
How emotion context modulates unconscious goal activation during motor force exertion.
Neuroimage
,
146
,
904-917
.
10.1016/j.neuroimage.2016.11.002
2016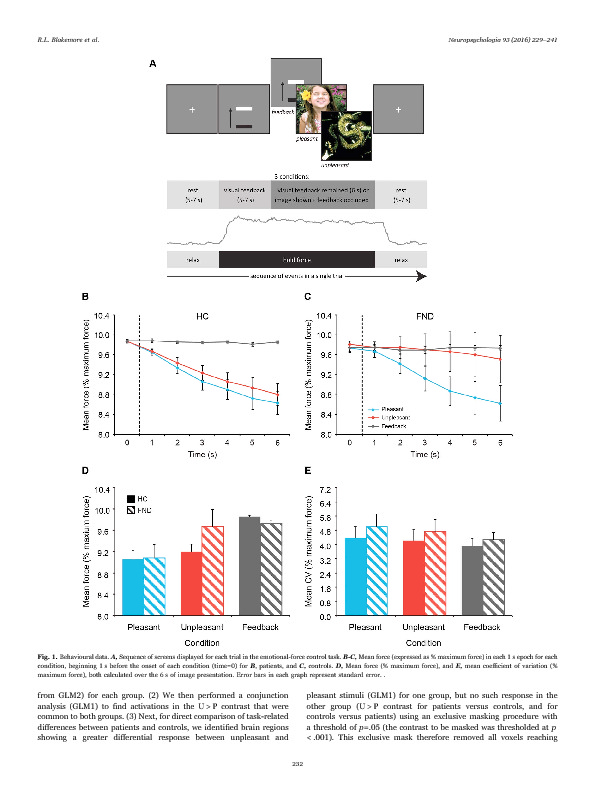 (2016).
Aversive stimuli exacerbate defensive motor behaviour in motor conversion disorder.
Neuropsychologia
,
93
,
229-241
.
10.1016/j.neuropsychologia.2016.11.005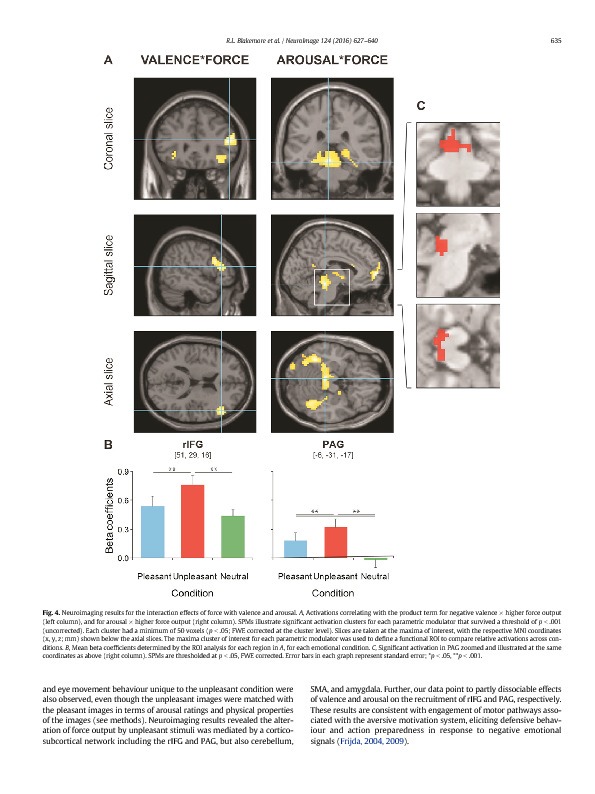 (2016).
Negative emotions facilitate isometric force through activation of prefrontal cortex and periaqueductal gray.
Neuroimage
,
124
,
627-640
.
10.1016/j.neuroimage.2015.09.029
2015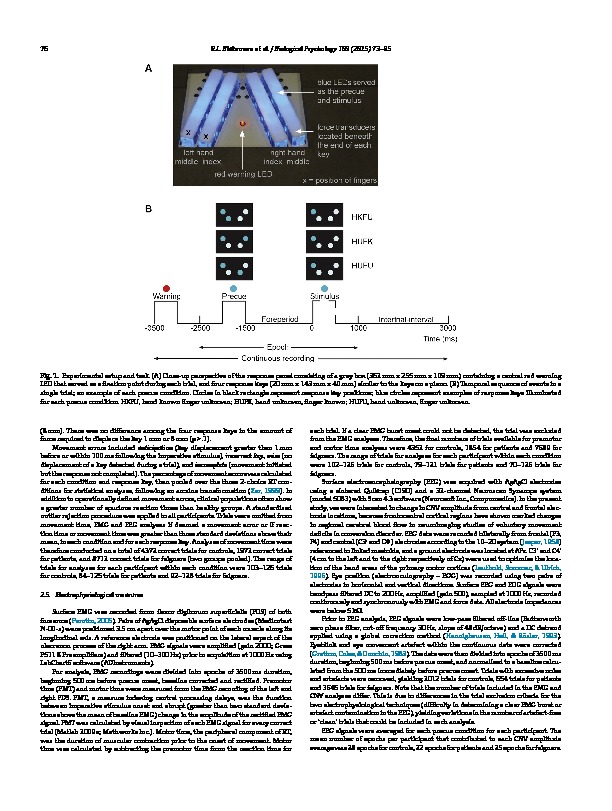 (2015).
Deficit in late-stage contingent negative variation provides evidence for disrupted movement preparation in patients with conversion paresis.
Biological Psychology
,
109
,
73-85
.
10.1016/j.biopsycho.2015.04.009
2013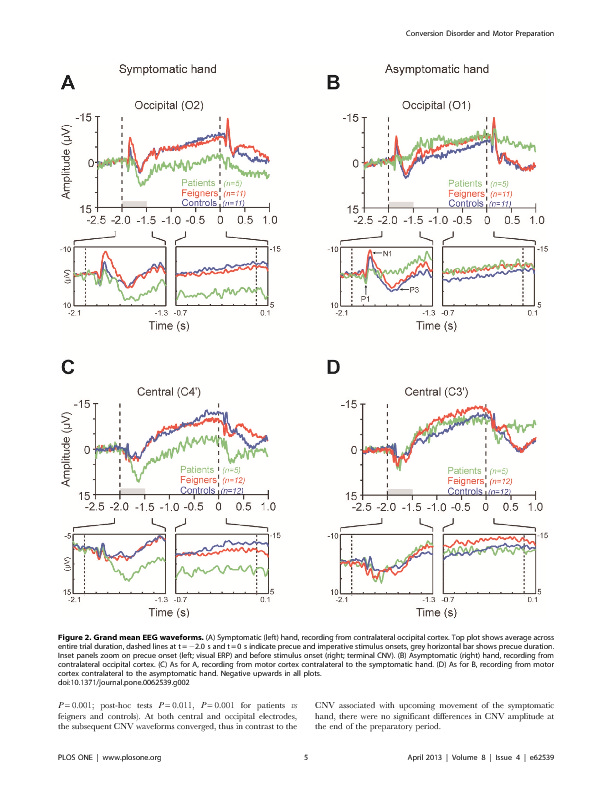 (2013).
Distinct Modulation of Event-Related Potentials during Motor Preparation in Patients with Motor Conversion Disorder
PLoS ONE
,
8(4)
,
e62539
.
10.1371/journal.pone.0062539
2010
(2010).
Vision and movement planning
,
Chapter 4
,
59-78
,
p. In D. Elliott and M Khan (Eds.), Vision and Goal-Directed Movement: Neurobehavioral Perspectives. Champaign, IL: Human Kinetics.
.
2009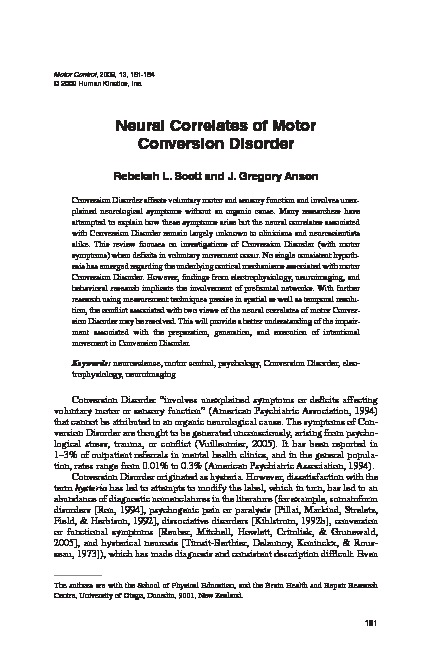 (2009).
Neural correlates of motor conversion disorder
Motor Control
,
13(2)
,
161-184
.